Prairie States Bourbon & Corn Whiskey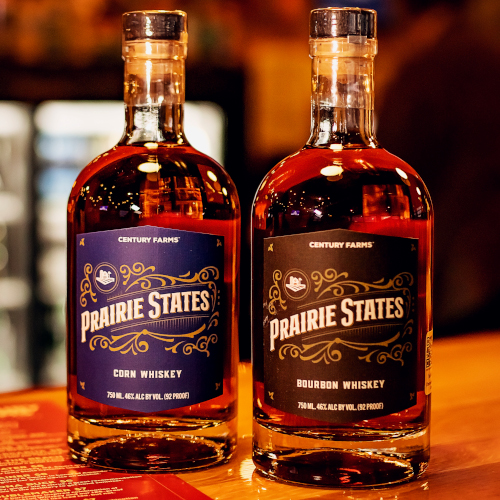 Prairie States Bourbon & Barrel-Aged Corn Whiskey
Prairie States Bourbon & Prairie States Barrel-Aged Corn Whiskey is perfect for cocktails or just sipping - however you like to enjoy it!
Prairie States Bourbon Whiskey: Iowa ABD Product Number 26269
Where to Buy
You can buy all of our products - and more - at our distillery and tasting room in Spencer!
Our products are distributed by the Iowa Alcoholic Beverages Division and are available at grocery and liquor stores across Okoboji and beyond. Ask for any of our products by name or ABD number at your local liquor store.
Our products are distributed in Minnesota by Doll Distributing and in South Dakota by Okoboji Wines.