Snyder Farm
Emmet County, Iowa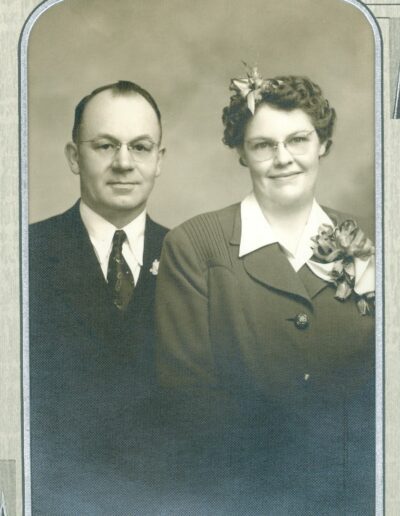 The Snyder Farm is located in section 36 of High Lake Township in Emmet County, Iowa. The farm was purchased by Gustav (Gus) and Matilda Anderson of Spencer, Iowa in August of 1926. Gus was born in Sweden in 1873 and came to America at the age of 17. He and Matilda farmed in Clay and Emmet counties before moving to Spencer in 1915.
 Gus and Matilda's daughter, Alma was born in March of 1909. Alma married Dewey Snyder in April of 1944. Dewey had one son, Robert Barton Snyder, from a previous marriage.
 Gus passed away in January of 1940 in an auto/train accident south of Spencer. Matilda passed away in August of 1972. Alma passed away in 1979, at which time the farm passed to the Robert Snyder family. The land is currently owned by Tom Snyder and Susan Johnson. They are the children of Robert and Corinne Snyder who were lifelong residents of Spencer, Iowa.      
Corn to Whiskey