David & Stephanie Anderson Century Farm
Story County, Iowa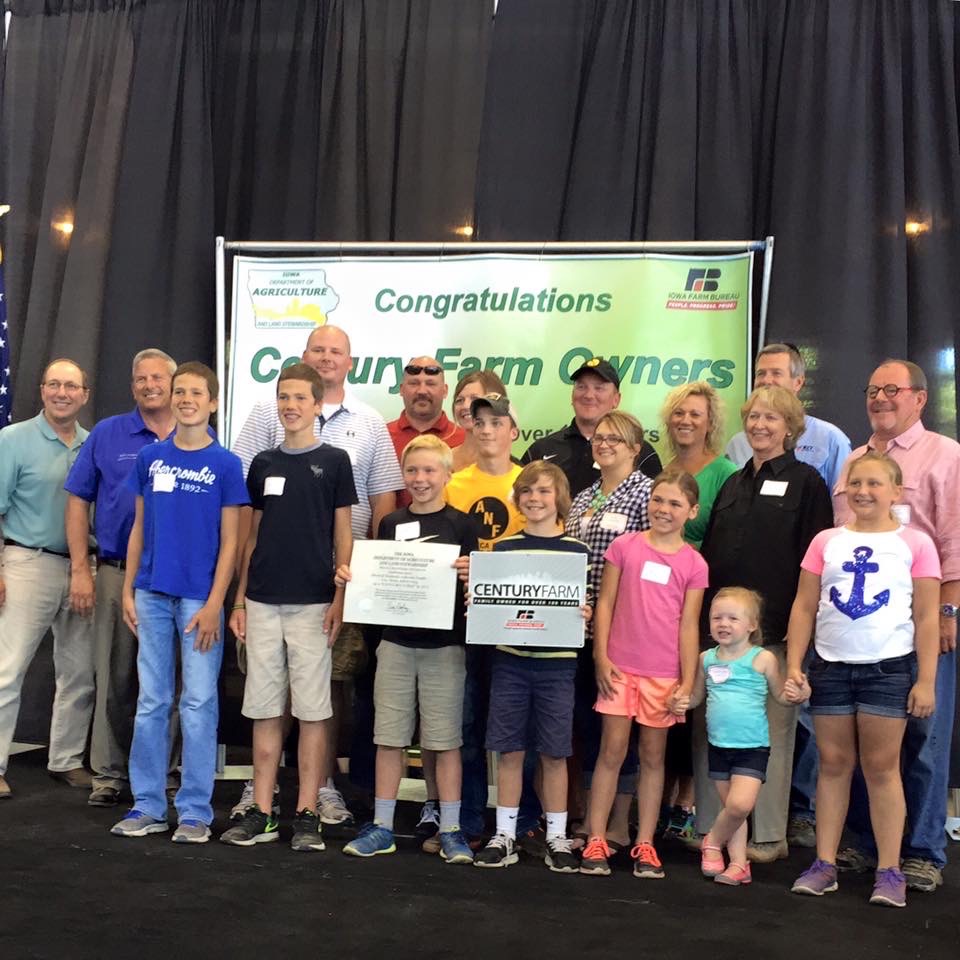 The Anderson family of Story County are proud owners of a Century Farm in Nevada. David and Stephanie and their son, Jeff, continue to operate it today.
David's grandfather, Hans Anderson, purchased the farm in December 1914 and recorded the deed in January 1915. Hans married Matilda Mathison and they had four children – Albert, Molly, Freda and David's father, Kermit. All are deceased.
"Earlier, Hans purchased a 100-acre farm one mile north of this Century farm, built a house there and actively farmed both locations," David says. "Unfortunately, they lost the north 100 acres in the 1920s, but kept this farm."
Hans died in 1950 and his wife, Matilda, inherited the farm. She died in 1966 and Kermit was an heir. Kermit died in December 1999, and as an only child, David became the sole owner.
Kermit was a banker and involved in 4-H. He started the Story County produce class that is one of the popular events at the Story County Fair. Last year, granddaughter Addison Anderson won the class with her heifer, a tribute to Kermit, the great land and the 4-H tradition.
The farm produced corn, and later soybeans, and supported a variety of livestock, including chickens, hogs, Limousin and Gelbvieh cattle, turkeys, and a peacock. In 2015, one field of the farm was certified as organic and will be producing organic hay, corn and beans.
"Kermit built a lake and a cabin on the farm in the late 1950s, and Stephanie and I lived there just as soon as we were married," David said. "The stocked lake has provided hours of enjoyment for children, grandchildren and cousins at family reunions."
Today, David, Stephanie and their son Jeff continue to work on the farm along with other farms. More than 50 of the original 72 acres remain, and some of the original barn beams are preserved.
David is currently CEO of Rec Chek, a banking software company based in Nevada. He's also chairman of Story County Medical Center, a county hospital and physician clinic system. And, of course, he's a Farm Bureau member.
From Hans and Matilda's purchase in 1914, twenty-one family members are excited to be honored as Iowa Century Farm owners. The majority of those plan to be at the Iowa State Fair to receive the award.
Corn to Whiskey