SeedPro North Becker Farms Inc Corn to Whiskey
becker farms inc
Cass County, Iowa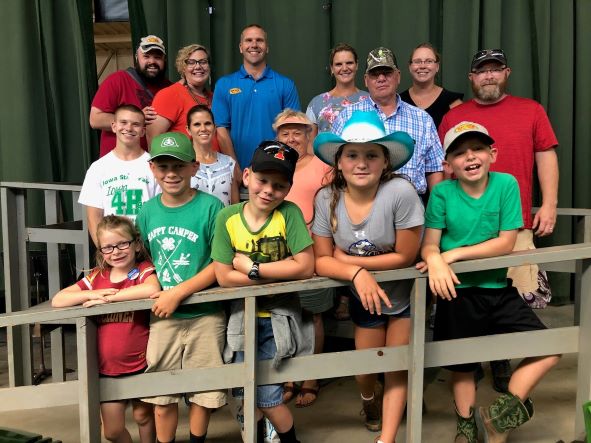 This Century Farm-grown corn has a story to tell with roots deep in family, faith, and farming.
In the late 19th century, Daniel Becker settled in the rolling hills of southwest Iowa to continue his German farming roots. The Becker family came to the United States in 1847 and settled on a 40-acre farm in Rock Grove, Illinois. In 1894, Daniel headed west and purchased 240 acres in the Bear Grove Township near Cumberland, Iowa. Daniel and his new wife continued farming until 1919, when their oldest son Earl was married and joined the farming operation.
When asked why he came to Iowa from the flat lush farms of Illinois, Daniel answered "cheap land." He paid $50 an acre for the land on which he lived.
The origins of some of this Century Farm land trace back to February of 1856 when the land was gifted by the government to a Civil War general. Prior to Daniel purchasing it, the land exchanged hands several times before being purchased by the Becker family over a century ago.
Today's owner, Craig Daniel Becker, the great-grandson of Daniel Becker, continues the now fifth generation of Becker diversified livestock and grain farmers in the southwest Iowa region with his son John Fletcher Becker. Desiring to continue a strong dedication to the land's heritage, the father-son duo use the most up-to-date technology to maximize yields while striving to be outstanding stewards on every acre they farm.
John began farming in partnership with Craig Daniel Becker in 1996 and entered the ag sector by working in different roles within Pioneer Hi-Bred two years later. He has been a Pioneer sales representative since 2009 when he returned to his hometown of Atlantic, Iowa. John, his wife Abby, and their two sons – Craig Alan and Colton – all play an active role within Becker Farms to ensure the Becker farming legacy lives on. Along with crop farming, they raise and show purebred Angus cattle, and Colton shows his Percheron draft horse.
The hybrid used to make this whiskey is P1185AM grown on the Daniel Becker Century Farm.
"He makes grass grow for the cattle, and plants for people to cultivate— bringing forth food from the earth: wine that gladdens human hearts, oil to make their faces shine, and bread that sustains their hearts." Psalms 104:14-15
May you too be blessed by the fruits of our rich history of our Century Farm.
Gallery
Corn to Whiskey